In Memory
David Hickey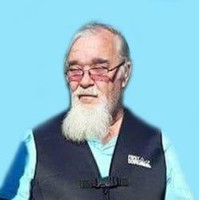 COBB FUNERAL CHAPEL Obituary William David Hickey, 62, of Moultrie, died Monday, April 23, 2018 at Langdale Hospice House in Valdosta.A memorial service will be held at 10:00AM Saturday, April 28, 2018 at Cobb Funeral Chapel with Ms. Debbie Spence officiating. Inturnment will be in Buck Creek Cemetery.Born August 31, 1955 in Moultrie, GA.,
He was the son of the late W.C. Hickey and Elizabeth Paramore Hickey. Mr. Hickey was the owner/operator of Northside Wrecker Service and was of the Baptist faith.In addition to his parents, he was preceded in death by his sister, Mattie Mae Sammons and brother, Hicks Greene.
Survivors include his sons, William David "Bo" Hickey II and Aimee, Justin Lane Hickey and Brandi all of Norman Park; daughter, Stephanie M. Melton and John of Thomasville; special friend, Brenda Williams and Paul of Pavo; grandchildren, Courtney Hancock, Steven Miller, James Hickey, Trey Daniels, Carissa Miller, Caitlyn Miller, Jalynn Daniels, Tyler Daniels, Taylor Daniels, Abbie Hickey, Elisha Willis, Braxtyn Hickey, Kadyn Hickey, Colton Wright and Bella Strahan; great-grandchild, Mia Daniels; sister, Kaye Thomas and Tommy of Moultrie; brothers, Jeff Burnett and Sandy of Jacksonville, Fla., Dean Lawson and Judy of Macon, Doug Burnett of Moultrie.
The family will receive friends from 9:00AM-10:00AM Saturday at Cobb Funeral Chapel.