In Memory
Kathy Milam (Medina)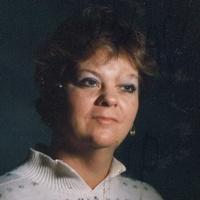 Kathy Diane Milam Medina, 63, of Moultrie, died Wednesday, September 5, 2018 at Colquitt Regional Medical Center.
Funeral service will be held at 11:00 o'clock Saturday, September 8, 2018 in the chapel of Baker Funeral Home with Rev. Ralph Harrell officiating. Interment will follow in Hopewell Church Cemetery. Casketbearers will be Juan Garcia, Felix Garcia, Alan Daub, John Sloan, Jr., Nathan Sloan and Cody Brooks.
Born on March 30, 1955, in Moultrie, she was the daughter of the late Jerry Stevenson Milam and Dorothy Jeanette McMurphy Milam Hendrix. She was a homemaker and of the Baptist faith.
In addition to her parents, she was preceded in death by her son, Michael Anthony Medina; brother, Tony Milam; and sisters, Elaine Barnes and Julie Howell.
She is survived by her daughter, Monica Leigh Medina Garcia and husband Jason of Moultrie; brothers, Randy Milam and wife Annette of Hartsfield, and Stevie Milam of Berlin; and sisters, Paula McMillan and Donna Kay Milam, all of Moultrie.